When we are asked with questions ' how to use gua sha on face ', it probably tells us that our customers don't know:
No. 1, how to use the gua sha tool (correct scraping manipulations);
No. 2, what are the correct scraping movements?;
No. 3, When and how often;
No. 4, Prep-work before gua sha and tips for after gua sha;
This article will show you the correct scraping manipulations primarily used when undergoing facial gua sha. What are your concerns? Please tell us if we miss out on any other.
1. Magic facial gua sha stone
Magic is a patent gua sha tool designed for facial guasha, it has multiple-side edges and has the most significant extent possible to assign with the contours of your face.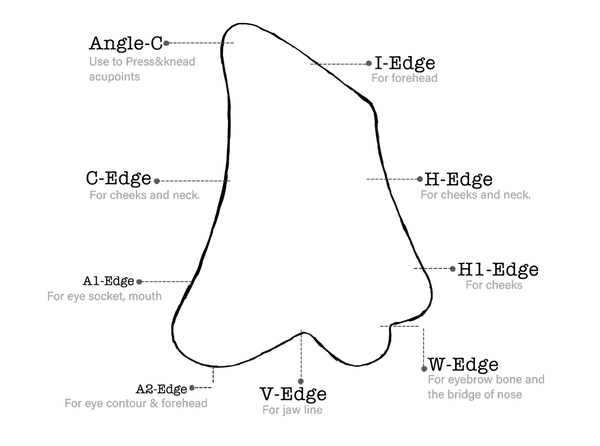 Magic Gua Sha Stone - A functional and user-friendly skincare tool
2. Correct gua sha manipulations
The scraping speed of facial cosmetic gua sha should be uniform and slow, the pressing pressure is stable, and the scraping angle is very small to rejuvenate and whiten the skin, meanwhile, avoid bruise or pain. Practical manipulations include flat-scraping, lifting, vertical pressing and kneading, flat-pressing and kneading, push-scraping, lifting, knead-scraping, and rub-scraping. Among which the first three are the most commonly used. Now pick up your gua sha stone and follow me.
#1 manipulation: Vertical pressing and kneading

Usage:Use to press and knead specific acupoints
Apply to Magic:Angle-C
Scraping Angle:90°
Scraping Direction:Fix a point, press and knead, up and down, left to right, or vice versa
Scraping Speed:Soft and slow
Press Strength:Reach the bone
#2 manipulation: Flat-scraping
Usage: Use to scrape the forehead, cheeks, nose, chin and so on
Apply to Magic: A1-Edge, A2-Edge, H1-Edge, I-Edge, V-Edge
Scraping Angle: <15°
Scraping Direction: Scrape 3-10cm in the same direction stably
Scraping Speed: Soft and stable
Strength: Reach the muscle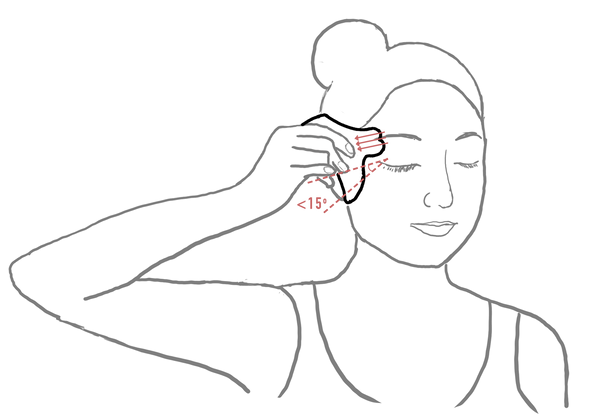 #3 manipulation: Lifting
Usage: Use to lift the skin of cheeks, forehead, neck and so on
Apply to Magic: C-Edge, H-edge
Scraping Angle: 15°-20°
Scraping Direction: Fix a point, lift from down to up, making muscle movement and driving the skin upwards
Scraping Speed: Soft and stable
Strength: Deep into muscle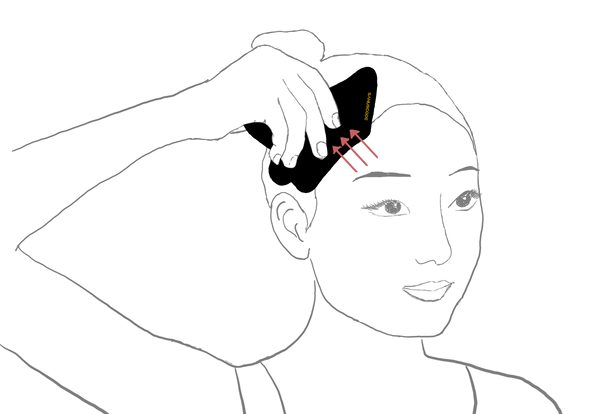 #4 manipulation: Push-Scraping
Usage: Mostly used to healing some facial skin concerns. Such as spots, wrinkles, puffiness after common daily facial gua sha routine.
Apply to Magic: H1-Edge, A2-Edge
Scraping Angle: <15°
Scraping Direction: In localized areas of skin problems. The gua sha length is about 1 cm, repeat scraping in short distances until the facial skin is slightly warm.
Scraping Speed: Soft and stable, more slowly
Strength: Deep into muscle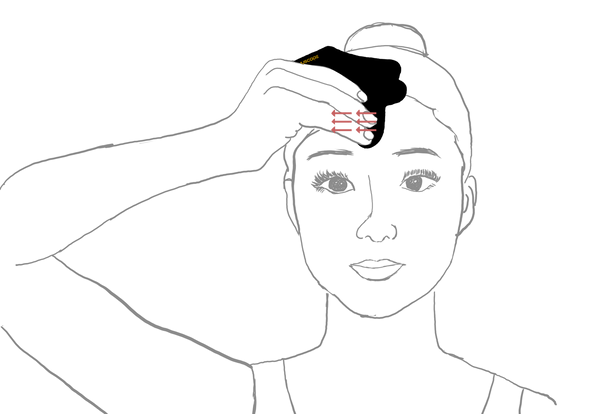 Now, take a try to facial gua sha! Sanuscode provide a detailed guide line for you, a easy-to-follow and practical tutorial for beginners.